The PFHE high-load flange gearbox is fitted with two specially designed pre-tensioned angular contact roller bearings. They are not only compact, but also can withstand high forces. Can withstand radial forces of drives up to 5100 N, such as common vehicle drives or applications with pinions or tape reels.
It can be connected to the output flange without hindrance and meets the requirements of EN ISO 9409-1 for a mechanical interface (without locating pin holes) for quick and easy installation of the gear unit. The input flange can be adjusted separately according to the motor model.
The radial shaft seal on the output side meets the requirements of the IP65 degree of protection. Dust and spray water will not affect the working performance of the product, so the gearbox is also suitable for harsh environmental conditions. PFHE requires only one lubrication for its entire service life and requires no maintenance. The gears of the gearbox are straight teeth, ensuring high power.
PFHE flange gearbox CAD drawing example: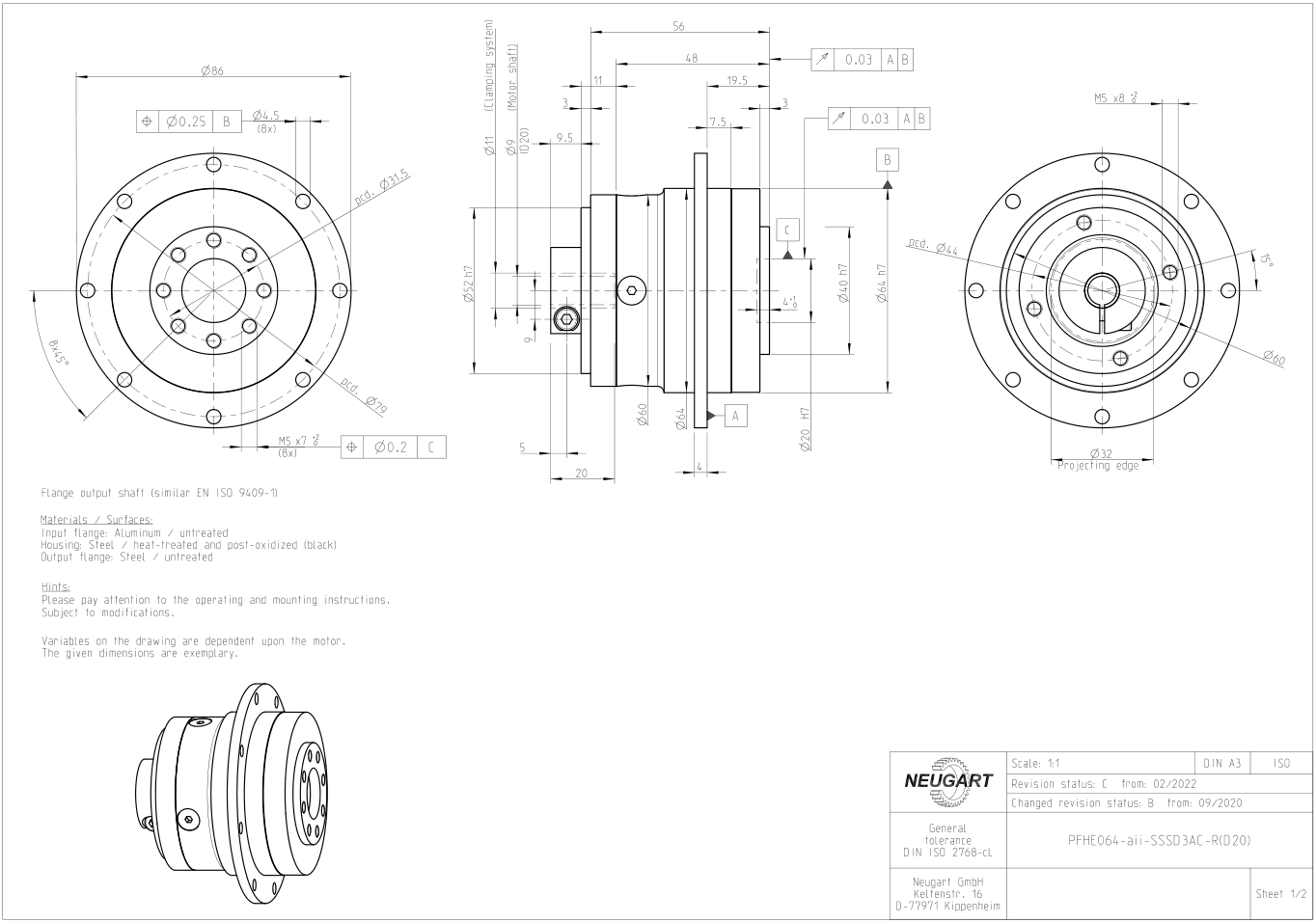 PFHE planetary gearbox selection drawing online download:

PFHE064 reference drawing.zip

PFHE090 reference drawing.zip

PFHE110 reference drawing.zip