NGV planetary gearbox is a gearbox designed by NEUGART for industrial ground transportation vehicles. This gearbox has a compact structure and strong bearing capacity, and is suitable for high radial loads. AGV automatic guided vehicles have high requirements for radial load, space utilization and uninterrupted operation throughout the day. On this basis, the design concept of the special output bearing adopted by our NGV planetary gearbox can be directly installed on the chassis of the vehicle, so it may well meet these needs. This NGV planetary gearbox is used in industries such as ground transport vehicles, unmanned trucks, logistics trucks and robot handling. Professional technology provides selection and drawings. The following are the standard model size drawings of NGV gearboxs, which are only for selection reference!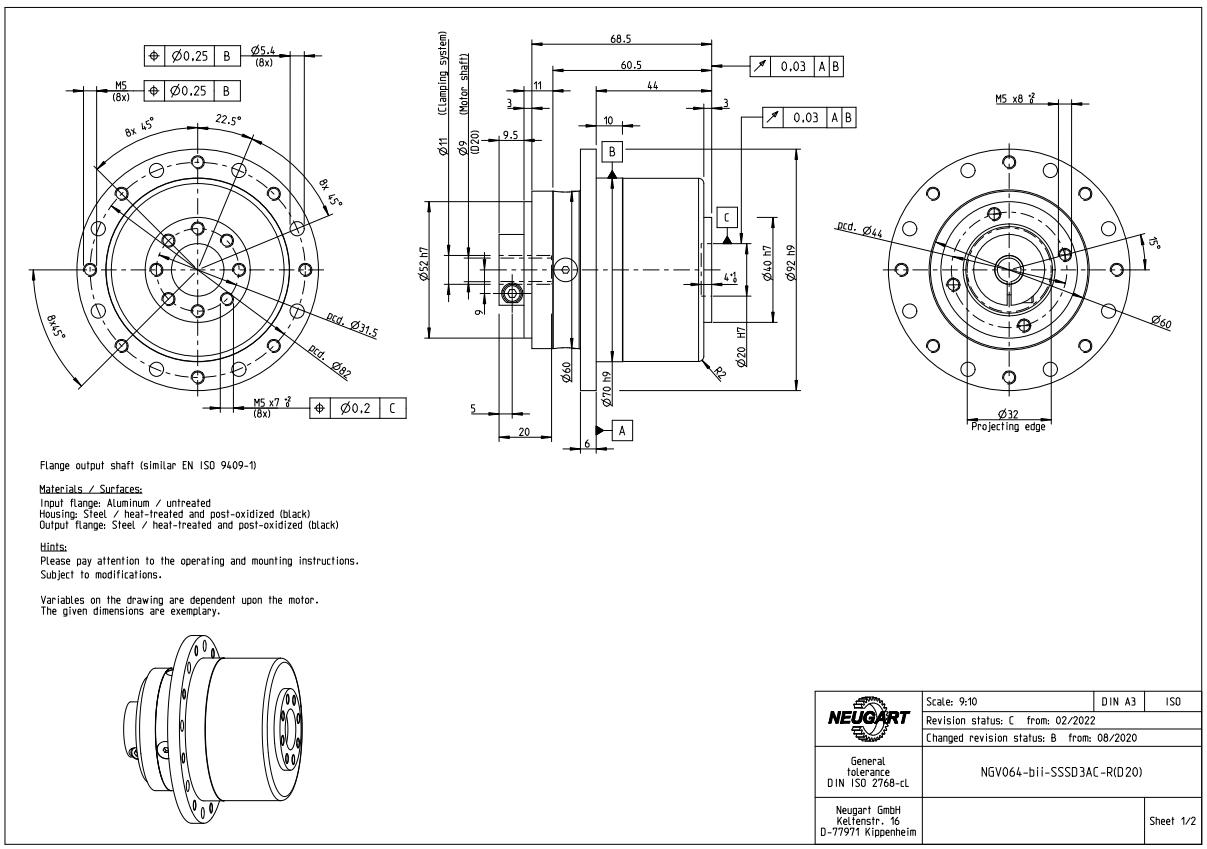 NGV64 gearbox drawing

NGV90 gearbox drawing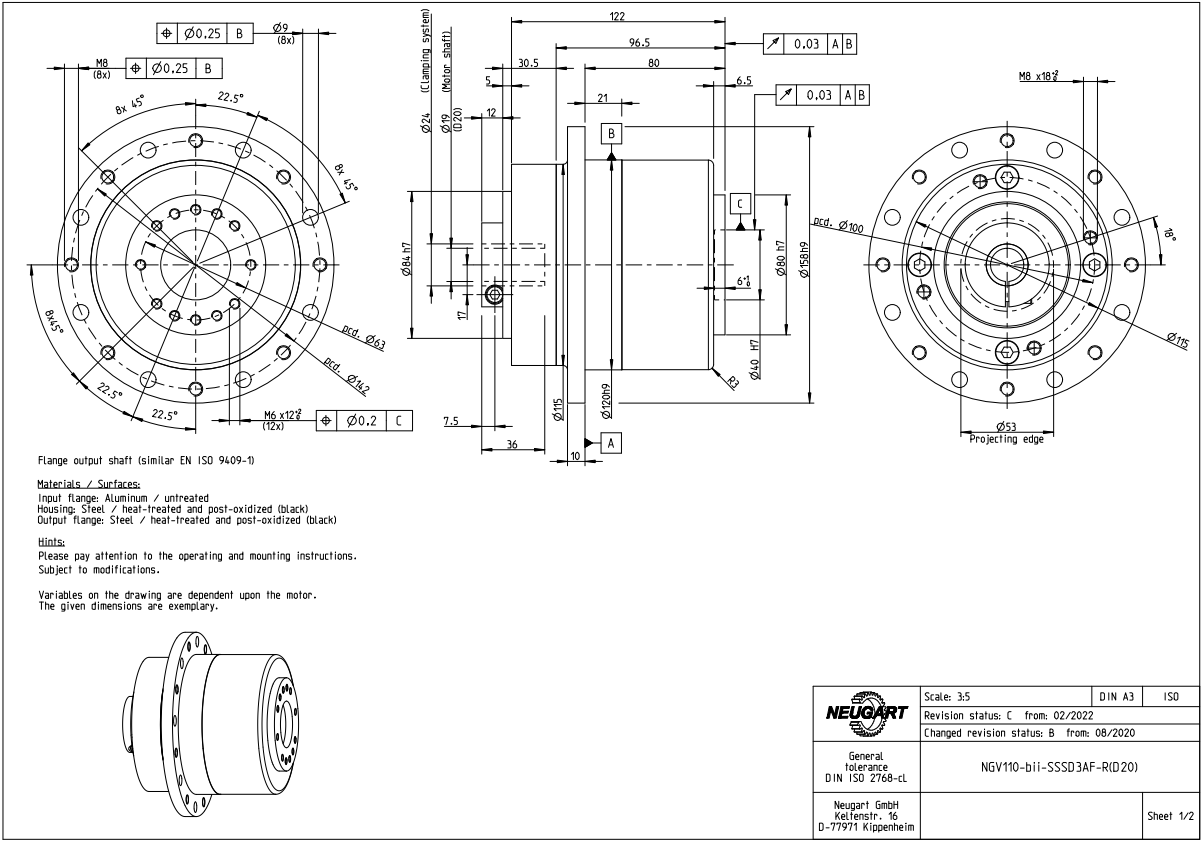 NGV110 gearbox drawing

NGV planetary gearbox size drawing:

NGV064 reference drawing.zip

NGV090 reference drawing.zip

NGV110 reference drawing.zip
The above is a reference for the basic model of planetary gearbox. For specific model selection, please contact technology or online service. The price of the planetary gearbox needs to be quoted after technical confirmation of the model. For the specific model quotation, please contact the online customer service or engineer!