How to adjust the radial runout of the output shaft of the planetary gearbox
Industry news|2022-03-07| admin
The runout of the output shaft is unavoidable, and the runout of the shaft can only be reduced as much as possible. When installing the gearbox, it should be installed in the center of the load end. After installation, turn the input end of the gearbox, and use a dial indicator at the output end to detect the ideal centering position.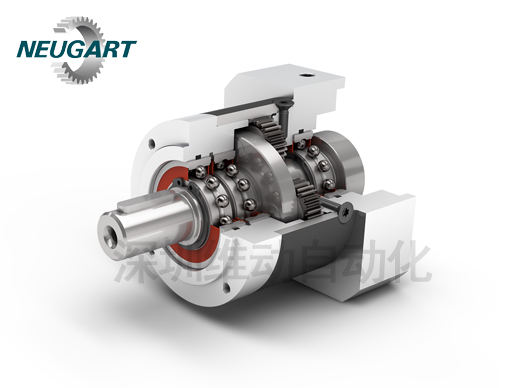 The most direct way to reduce radial runout is to:
1. During the installation process, the bearing pre-tightening force will be adjusted. The pre-tightening force is the force that loads the screws with the same torque. The installation through holes should be slightly larger than the threaded holes in order to adjust the alignment size. There will be between the bearings, which will beat according to the dial indicator, adjust the pre-tightening force between the rotor and the stator according to the size of the beat, and adjust the beat of the output shaft of the gearbox within a normal range.
2. During use, the radial force of the bearing is overloaded, which exceeds the maximum radial force that the bearing can bear, which causes the bearing to wear and causes the radial force of the bearing to jump. This solution is to calculate the maximum radial force that the bearing can bear before selecting the model, or shorten the gear hub to make a double hub, which can effectively reduce the overturning moment and prolong the life of the bearing.
Planetary gearboxs are generally tested with a dial indicator when they leave the factory. Therefore, when encountering such problems, it is more necessary to calculate the load during model selection to avoid overloading of the output shaft of the gearbox, which will largely avoid this problem. question