The German Newcastle Planetary Reducer Company initially manufactured matching precision gears for precision instruments such as watches and clocks. After 1966, it began to manufacture planetary reducers. During this period, various types of reducers were manufactured according to the needs of different industries. The working environment can be divided into two categories: precision reducer and economic reducer. Today, I will introduce you to the relevant knowledge of Newcastle economical planetary reducer!
Economical planetary reducers include PLE, PLPE, PLQE, PLHE, PLFE, PFHE, WPLE, WPLQE, WPLPE, WPLFE. W represents this angle planetary reducer, FLFE, PFHE and WPLFE are flange output planetary reducers. Among them, the economical type is represented by PLE. The PLE series is the cornerstone of Newcastle. The product is light and strong in performance. Due to its own design, it is very suitable for high-standard production conditions and can also achieve high efficiency at high speeds.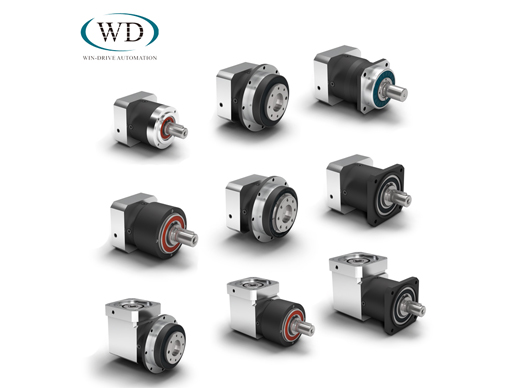 The structure of PLQE is relatively simple. This reducer has the advantages of low calorific value, easy installation, high load capacity, etc. It is also suitable for high-standard working conditions; PLHE is a reducer that integrates precision and economy. Tapered roller bearings ensure rigidity and load capacity; PLFE short-structure planetary reducer adopts flange output shaft. This reducer has a compact structure and significantly improves torsional rigidity while saving space. With its own flange The interface makes the installation very convenient, and the built-in positioning pin hole also provides a guarantee for the installation; PFHE high-load flange output planetary reducer, special pre-tightened angular contact output bearing, and standard flange output shaft, make PFHE can handle harsh working environment; WPLE angular planetary reducer, cost-effective, lightweight, lifetime lubrication and maintenance-free; WPLQE with square through hole output flange, deep groove ball bearing, can withstand high radial force and shaft To force; WPLPE economical right-angle reducer, this reducer has strong performance, the drive element is directly installed on the output shaft, and can get good flexibility in actual work; WPLFE is equipped with a planetary reducer with a flange output shaft, This economical planetary reducer has a compact structure, saves space, and is relatively easy to install. The built-in positioning pin hole can also provide a great guarantee for the safety of fixing.
The above is the introduction of the related products of Newcastle economical planetary reducer. NEUGART planetary reducer has a wide range of applications in laser cutting, robot automation, machine tools, packaging equipment and printing industries, and has rich industry experience. Shenzhen Weidong has more knowledge about planetary reducer, welcome to know!