R+W Metal Bellows BK3 Coupling
Industry news|2022-03-31| admin
R+W series BK3 coupling has high clamping force and high torque. This coupling adopts a compact design. Both ends are installed by bushing bolts. Concentricity detection is required during installation. A conical bushing is mounted on the elastic bellows with high coaxiality, this coupling can withstand 1.5 times the rated torque overload.

Coupling models and specifications are BK3/15, BK3/30, BK3/60, BK3/150, BK3/200, BK3/300, BK3/500, BK3/800, BK3/1500, BK3/4000, BK3/6000, BK3/10000. Among them, BK3/150 and BK3/200 are commonly used models with sufficient stock.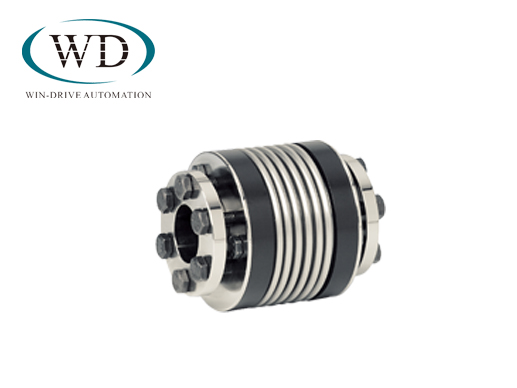 R+W products are widely used in machine tools, packaging machinery, printing machinery, textile machinery and other automation equipment. It has the characteristics of high coaxiality, good balance, accurate torque transmission, and easy installation.