The gear reducer is a set of gears that reduce the speed and increase the torque. The gear reducer is literally the use of gears with different numbers of teeth to reduce the output shaft speed of the motor to the speed you need. The gear reducer can be used with a variety of The cooperative use of motors is also widely used in the industry. The following editor will introduce to us the brands of imported reducers, the ranking of reducer manufacturers, and hope to help us in the selection behind!
What are the imported reducer brands
1. Newcastle NEUGART planetary reducer
Germany (NEUGART) is a professional manufacturer of planetary reducers, founded in 1928. NEUGART entered the domestic market in 1996 and became one of the first German planetary reducer manufacturers to enter my country. In 2004, NEUGART planetary reducer (Shenyang) Co., Ltd. was established in Shenyang. Newcastle reducer has the characteristics of high efficiency, high load, high precision, etc. It is suitable for many types of manufacturing industries. It is well received in the application industry for its low backlash and high torsional stiffness.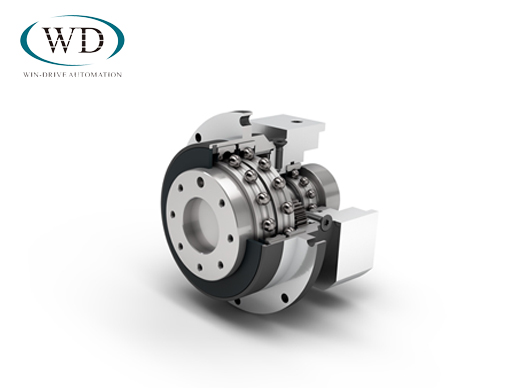 2. Germany (FLENDER) Flanders
FLENDER Group is the world's leading manufacturer of cutting-edge professional power transmission equipment. It was established in 1899 and is headquartered in Bocholt, Germany. Flender provides standard series products of various power ranges, each series of products are modular in design, with extremely high combination, interchangeability and high transmission efficiency. In 2005, Siemens Industrial Automation and Drive Skills acquired Flender.
3. Germany (NORD) Nord
NORD Drivesystems was established in 1965 and is famous for its professional production and sales of high-quality reducers, motors, inverters and servo control systems. The company's main products include coaxial helical gear reducer, parallel shaft helical gear reducer, helical bevel gear reducer, helical worm gear reducer and planetary gear reducer. Power from 0.12kw to 200kw, torque from 10Nm to 200,000Nm. NORD Group first invented and applied the UNICASE one-piece structure in 1981, and passed the ISO9001 world certification in 1993. The NORD Group is a world leader in power transmission and handling.
4. Japan (SUMITOMO) Sumitomo
Since Japan's SUMITOMO reducer was put into production in 1939, it has become synonymous with reducer products with its originality of structure, high performance and high reliability. and various motors. The skills used in each product are ingenious. The main product series are cycloid reducer; hypoid gear, high-efficiency HYPONIC reducer; HEDCON worm gear reducer with secondary contact theory; hard tooth surface reducer, planetary reducer, speed increaser and so on.
5. Germany (LENZE) Lenz
The German Lenze company was established in 1947. Through more than 60 years of unremitting efforts, with high-quality products and rich industrial transmission technology engineering experience, Lenze is committed to providing partners with a complete set of automated transmission systems from the power grid to the output shaft. solution. Its products have been widely used in almost all machinery manufacturing fields including textile, printing, packaging, papermaking, construction, food processing, logistics technology, medical equipment, etc. Since its founding in 1947, drives and automation systems have been Lenze's central competence and have made Lenze one of the most innovative companies in the industry. The Lenze Group is also one of the few suppliers of this type on the market today, which also offers its customers complete product systems at all stages of machine development.
6. Bonfiglioli, Italy
Bonfiglioli Reducer Co., Ltd. was established in 1956. The company specializes in the production of gear reduction motors, planetary gear reducers, motors and inverters. It is the largest manufacturer of gear reducers in Italy and enjoys a world-renowned reputation in the field of power transmission and control. Headquartered in Bologna, Italy, Bonfiglioli has 7 production and assembly plants in Italy and branches in 17 countries. Its sales network covers the world.
7. Japan (SHIMPO) Denki
Nidec SHIMPO was born in Kyoto in 1952 as an early "variable reducer" manufacturer in Japan. Since then, through the training of skills, it has continuously developed new skills and new products, and established a world-leading position in the field of traction technology. Nidec SHIMPO reducer adopts helical gears. Compared with the previous spur gears, the connection between the teeth is smoother, thereby reducing noise. Now, using the latest production equipment and Japan's quality management system, we have established the world's most advanced metal processing factory. The newly built factory produces many products (reducers for servo motors, stepless speed changers, measuring instruments, and electric pottery machines.
8. Italy (ROSSI) Rossi
The Italian ROSSI Group was founded in 1953 and is located in Modena, Italy. It is one of the largest industrial groups in Europe that produces and sells gear reducers, gear motors, electronic transmissions and brake motors. The company mainly produces industrial gear reducers and gear motors. Since its establishment, the company has been committed to producing high-quality products. It is the first company in Italy and the second company in Europe to obtain ISO certification. So far, it has become one of the world's famous manufacturers of reducers and motors. The company is committed to improving product quality, insisting on continuous investment and researching the latest system solutions. Rossi mainly produces parallel shaft, right-angle shaft, coaxial, worm gear and other reducers and motors, and also develops and designs extruders, chemical mixers, cooling towers, asphalt mixers, concrete mixers, wind turbines, automation equipment and industrial robots, etc. Special reducer.
9. Germany (SEW)
German SEW-Transmission Equipment Co., Ltd. was established in 1931. It is a multinational world group specializing in the production of electric motors, reducers and variable frequency control equipment. It has more than 10,000 employees worldwide, and its production technology and market share are in the leading position in the world. It is world famous in the field of power transmission in the world.
10. Nabtesco, Nabtesco
Japan Nabtesco Fine Machinery Co., Ltd. is a professional manufacturer of fine cycloidal pinwheel reducers for robots in an advantageous position in the world, and its central product is the RV series of fine reducers. Nabtesco's precision reducer RV has a combination of high torque, high rigidity and high overload shock load capacity, combined with high precision and very low return clearance. The RV series of fine reducer produced by the company adopts the structure of discrete cam, which has high precision (two-stage deceleration, small backlash), high efficiency (stable start, high operating efficiency), high rigidity (strong impact resistance, overload resistance, wear and tear) It has the characteristics of low speed and high moment stiffness) and compact structure, so it has good acceleration performance, smooth work, and accurate positioning, which greatly improves the controllability of the robot, and has won high praise from users. A deep relationship of mutual trust.
The above is about the introduction of imported reducer brands and reducer manufacturers. For more brand knowledge, we can pay more attention to sz-windrive.