Planetary gearbox, as a mechanical device for transmitting power, has been widely used in life. Planetary gearboxs are mainly used in some large machines. Its function is mainly to generate a reduction ratio. It can make some high-speed motors achieve a deceleration effect when rotating.
When the gearbox rotates, it can realize the power transfer effect of the gearbox, and the input shaft and output shaft of the gearbox have the same shaft. That is, the gearbox can run on the same axis as set. The gearbox can be used as a mechanical speed change device. Used to change the machine speed while the machine is working.
Planetary gearboxs can be directly installed on communication and DC servo motors, and are widely used in medium-precision industrial fields. Such as: printing machine tools, flame cutting, laser cutting, CNC machine tools, tool machinery, food packaging, automation industry. Yu Hangtai, semiconductor equipment, robots, manipulators, communication equipment, printing equipment, packaging machinery, textile machinery, CNC machine tools, CNC elbow machines, parking equipment, measuring equipment, machine tools, precision monitoring systems, vehicle industry, automatic control systems and other industries.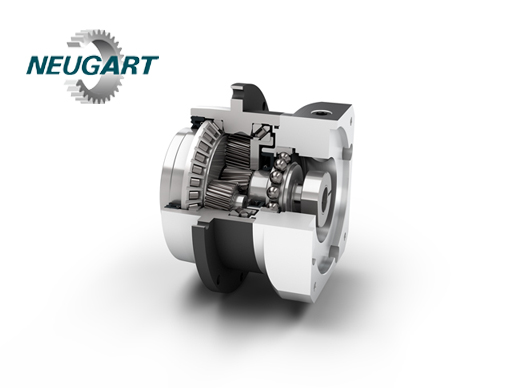 The main transmission structure of the planetary gearbox is as follows:
Planetary gear, sun gear, ring gear, planet carrier.
Compared with other gearboxs, the precision planetary gearbox has the characteristics of high rigidity, precision (within 1 minute per stage), high transmission efficiency (single stage 97%-98%), high torque/volume ratio, and maintenance-free for life. Most are mounted on stepper and servo motors to reduce speed, increase torque and match inertia.
Planetary gearbox is one of the widely used gearboxs, which can be used in precision industries such as CNC machine tools, shipbuilding, processing machine tool manufacturing, and military systems. In addition, it is also widely used in automobile manufacturing, smart home, drones, optical equipment, instrumentation, construction machinery, household appliances and other fields. The gearbox is small in size, light in weight, high in carrying capacity, long in service life, stable in operation, low in noise, power shunt, multi-tooth meshing; the larger the number of planetary gears, the lower the output speed, the larger the torque, the more stages, and the noise The larger the transmission efficiency, the lower the transmission efficiency; in the design of the planetary gearbox, the main reference is the use direction of the planetary gearbox, such as the construction machinery planetary gearbox and smart home, the power, torque and output speed are different; so in the selection of the planetary gearbox , try to choose a customized power mode.