Flange output gearbox models and specifications
Industry news|2022-05-13| admin
NEUGART planetary gearbox has many categories, complete product series, right angle output gearbox, flange output gearbox, disc gearbox, right angle flange output gearbox, right angle hollow shaft gearbox, etc. It is also widely used in different industries. After professional technology selection and adaptation, the gearbox suitable for the motor is selected. The gearbox can be seen in industrial automation, manufacturing, processing and other precision industries. NEUGART flange output planetary gearbox has various models and complete speed ratios. The specification table of NEUGART flange output planetary gearbox is listed below to help you understand NEUGART gearbox.
Model
Specification
PLFE
PLFE64
PLFE90
PLFE110
-
-
PFHE
PFHE64
PFHE90
PFHE110
-
-
WPLFE
WPLFE64
WPLFE90
WPLFE110
-
-
PSFN
PSFN64
PSFN90
PSFN110
PSFN140
PSFN200
PLFN
PLFN64
PLFN90
PLFN110
PLFN140
PLFN200
WPSFN
WPSFN64
WPSFN90
WPSFN110
WPSFN140
-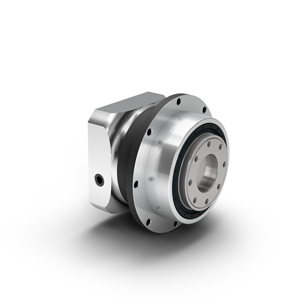 NEUGART flange output gearbox has the advantages of compact structure, high precision, high load, low noise, convenient installation and high rigidity. It is usually used in industries such as industrial robots and machine tools. The design of standard flange matching allows quick and easy connection. Drive components with standard design. The connection between the flange output gearbox and machine tools and other mechanical equipment can be completed quickly, and the built-in positioning pin holes also provide additional protection for the installation of the gearbox.
Flange output gearboxs are mostly used in heavy-duty industries, such as the Z-axis of large gantry trusses (gearbox with rack and pinion). Due to the load condition, the installation of the gearbox is also vertical. Large radial force, if it is a shaft output gearbox, there may be a risk of shaft breakage. Moreover, if the shaft output gearbox runs in this condition for a long time, the service life of the above key will be reduced, and it is easy to cause loss. The gears installed on the output shaft of the gearbox will also be loose, which will affect the positioning accuracy, so it will be better to use the flange output gearbox in this case. The installation of the flange output gearbox is to connect the gear and the flange output end of the gearbox together by screws, so that the installation force will be uniform, the gear will not be loose, and the radial load will be large.