NEUGART Economical Gearboxes with Output Flange PLFE and PFHE
Industry news|2022-03-21| admin
PLFE flange output gearbox is used in industries that do not require very high accuracy, but requires high rigidity, such as vertical direction. Under normal circumstances, considering the insufficient rigidity of the shaft, flange-type gearbox is generally used in the vertical direction. . On the other hand, due to economic considerations, the precision type is too expensive, so an economical flange output gearbox is derived to ensure that the equipment requirements and costs are met under the maximum economic conditions.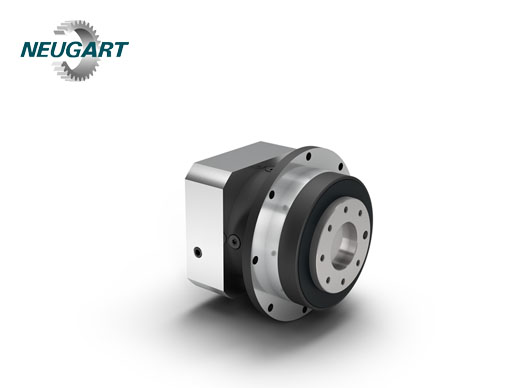 PFHE flange output gearbox is made of stainless steel. Based on the diverse applications of flange planetary gearboxs, it can provide different solutions, including flange output precision planetary gearboxs.
PLFE and PFHE output bearings are different, PLFE is a low-friction deep groove ball, PFHE adopts tapered roller bearings, PFHE can withstand higher radial forces, deep groove ball bearings are suitable for low torque and high speed motion, tapered roller bearings Bearings are suitable for high torque and low speed motion.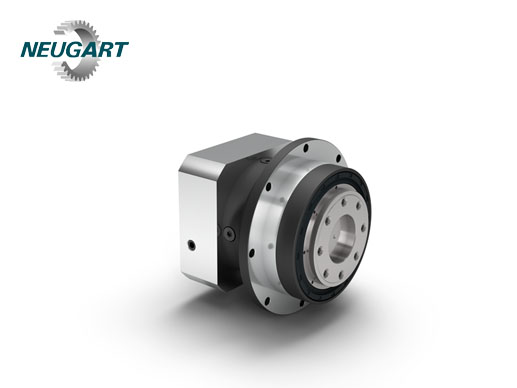 According to EN ISO 9409-1, other drive components that also comply with this standard can be connected quickly and easily. This flange gear unit can be easily and quickly connected to the machine tool. In addition, the planetary gear unit has a built-in output flange with locating pins in the flange. The hole can provide an effective guarantee for the safety when fixing. The structure of the output flange is similar to the shaft output gearbox, and the shape will be more compact. Therefore a very short flanged output shaft is used instead of a cylindrical output shaft.
The flange gearbox and servo motor form a compact unit to improve flexibility. The length of these two gearboxs is also relatively short. If you need a shorter gearbox with an output flange, you can also learn about different types of gearboxs. .