PLQE planetary gearbox is a planetary gearbox that can be easily installed in the NEUGART series. This gearbox has low calorific value and can withstand relatively high radial and axial forces; the output end is equipped with a deep groove ball Roller bearings have the characteristics of high load capacity and low heat generation.
Introduction of PLQE gearbox
The PLQE gearbox has three sizes of 60, 80, and 120 to choose from. Like the PLE model, 3 sets of planetary gear carriers can be installed. A total of 24 speed ratios from 3 to 512 can be selected. It can be matched with a variety of different types of stepper motors. and servo motors. The PLQE economical gearbox adopts a square output flange, and the output shaft can be selected from various specifications. It has the advantages of the coaxial gearbox series. The reinforced deep groove ball bearing developed by NEUGART does not require additional bearing components, and its driving components can be Mounted directly on the output shaft, this gearbox is suitable for high-load situations. Square output flange with through holes, so this gearbox can be mounted directly on the equipment, saving time and cost. When installing, it can be installed at any deceleration through the through hole of the gearbox. It can be seen that with this gearbox, the structure design will become simple and convenient. The calorific value of NEUGART at high speed is also very low. The developed low friction loss bearing structure and optimized lubrication function enable PLQE to easily cope with some extreme challenges.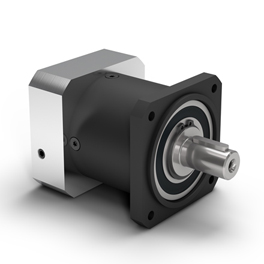 PLQE gearbox can work in extreme environment of -25℃-90℃; IP54 protection grade; standard lubrication, low temperature lubrication and food grade lubrication, a total of three lubrication methods can be selected; because of its compact structure, any installation can be adopted The installation method is simple and convenient; the torsional stiffness is in the range of 2.8-19Nm, and the specific data changes according to the selection plan; the weight of the gearbox is selected between 1.1-10.1Kg. The detailed data of this gearbox is recorded in the NEUGART selection sample, and the technology can also provide comprehensive data on the coordination of the gearbox and the motor during the selection process.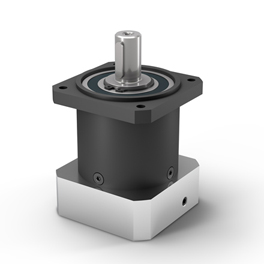 PLQE gearbox is suitable for high load situations, such as truss, processing, printing and other industries. Shenzhen Win-drive Automation Equipment Co., Ltd. provides a full range of NEUGART products, professional technology provides a full range of selection solutions, professional NCP selection software technical support, docking with NEUGART gearbox company, fast quotation, short delivery time.
Product advantages
Easy installation, low calorific value, high load capacity, simple structure, no need for intermediate flange installation, safe and reliable operation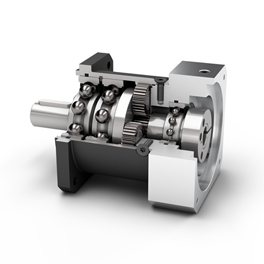 Optional
Various types of output shafts
lubricating
Optimized tensioning system
Various types of drive flanges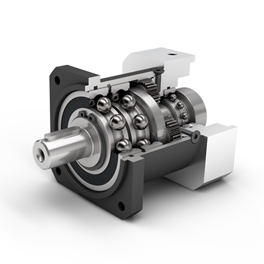 Use
Machine tools, food industry, printing industry, agricultural product industry
Features
Low calorific value at high speed
Optimized output bearing
Square output flange
High dynamics in multi-axis systems
Can be installed anywhere
precise meshing
The NEUGART economical series gearbox has a variety of models and meets the needs of various application scenarios. It is widely used in machine tools, lithium batteries, laser cutting, robots and other industries. NCP selection and selection software, input the gearbox requirements or motor model and match the corresponding gearbox/motor model, online drawing, simple and convenient operation, intuitive and easy to understand drawings, CAD, 3D drawing styles are various, for selection reference, the data is detailed and clear . Different types of products can be selected for different application requirements. With the change of motor or application, more models can be selected by contacting technical communication.