PLPE planetary gearbox is a gearbox that integrates the relevant characteristics of economical products. The performance of PLPE gearbox has also been greatly improved in terms of economical advantages. While this gearbox is economical and practical, the heat generated is high. It is very rare, and the optimized output bearing of this gearbox can withstand high radial and axial forces, and can complete work tasks safely and stably in some difficult jobs.
Product description
Optimized output bearing of PLPE gearbox. This larger deep groove ball bearing allows PLPE to have high radial and axial forces. No additional bearing assemblies are required, the drive element of this gearbox can be directly mounted on the output shaft, and the structure is simple and very flexible.
Low heat generation at maximum speed. The low friction loss bearing design and lubricated function of this gearbox make PLPE economical and durable. And because of the low heat generation advantage of this gearbox, it can exert its own characteristics even in a high-standard production environment.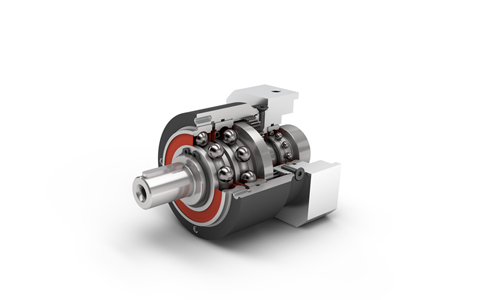 This gearbox adopts shaft output and can choose different shaft specifications; two stages of gear planet carrier are available; a total of 17 speed ratio options from 3-100; PLPE structure sizes are 50, 70, 90, 120, 155 Five different specifications; rated torque 5-460Nm, radial force can withstand 800-5200N, axial force can withstand 1000-7000N, return clearance 6-19arcmin (can be customized according to demand). The torsional stiffness of PLPE is 0.7-73Nm, and the weight range is between 0.6-22.5kg. The specific output depends on the product model.
PLPE gearboxs are used in industries such as food, printing and cutting machines or where high radial and axial forces are required.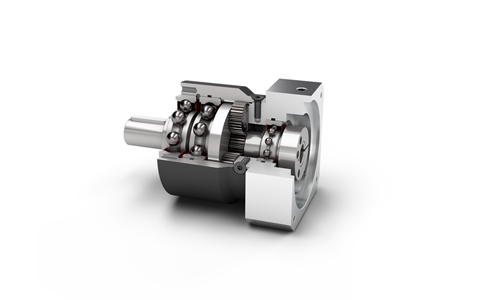 Product advantages
Strong performance, high radial and axial forces, economical, low heat generation
Optional
Various types of output shafts
lubricating
Optimized tensioning system
Various types of drive flanges
Use
Food industry, pharmaceutical technology and pharmaceutical industry, printing industry
Features
Cost-effective
Low heat at high speed
Optimized output bearing
Can be installed anywhere
Lifetime lubrication maintenance free
Precise engagement
PLPE planetary gearbox speed ratio model


PLPE50-3、PLPE50-4、PLPE50-5、PLPE50-7、PLPE50-8、PLPE50-10、PLPE50-9、PLPE50-12、PLPE50-15、PLPE50-16、PLPE50-20、PLPE50-25、PLPE50-32、PLPE50-40、PLPE50-64、PLPE50-100
PLPE70-3、PLPE70-4、PLPE70-5、PLPE70-7、PLPE70-8、PLPE70-10、PLPE70-9、PLPE70-12、PLPE70-15、PLPE70-16、PLPE70-20、PLPE70-25、PLPE70-32、PLPE70-40、PLPE70-64、PLPE70-100
PLPE90-3、PLPE90-4、PLPE90-5、PLPE90-7、PLPE90-8、PLPE90-10、PLPE90-9、PLPE90-12、PLPE90-15、PLPE90-16、PLPE90-20、PLPE90-25、PLPE90-32、PLPE90-40、PLPE90-64、PLPE90-100
PLPE120-3、PLPE120-4、PLPE120-5、PLPE120-7、PLPE120-8、PLPE120-10、PLPE120-9、PLPE120-12、PLPE120-15、PLPE120-16、PLPE120-20、PLPE120-25、PLPE120-32、PLPE120-40、PLPE120-64、PLPE120-100
PLPE155-4、PLPE155-5、PLPE155-10、PLPE155-16、PLPE155-20、PLPE155-25、PLPE155-40、PLPE155-50、PLPE155-100




PLPE internal structure dimension drawing: