PLHE planetary gearbox has been greatly improved in accuracy and economy through the optimization of economical gearbox, and it is also the first gearbox that integrates economical and high-precision. Self-developed seals can effectively prevent splash water and dust from entering the machine, and can be protected with the help of intelligent structure.
This gearbox can also play the characteristics of this gearbox in a more demanding environment. The preloaded tapered roller bearing ensures that the gearbox has this high rigidity. Even if the running direction is frequently switched, the output bearing can maintain with zero backlash. Good characteristics are maintained even under continuous load.
Product description
NEUGART's planetary gear units with output shaft are suitable for a wide variety of drive solutions.
The output shaft can be selected in different forms, for example, as a transmission shaft with feather keys to reliably transmit power in a mutually meshing manner.
The Feather Key is a universal connecting element found in numerous drive assemblies, creating a fast and reliable connection between planetary gearboxes with output shafts and your application
Planetary gearboxes with smooth output shafts are ideal for friction-fit connection to the coupling. So you also get excellent torque transfer when running in reverse.
The planetary gearbox with output shaft can also be connected to your drive system via a multi-tooth shaft. With this meshing output shaft according to DIN 5480, you can install other drive components, such as pinions, very simply by intermeshing with the internal teeth.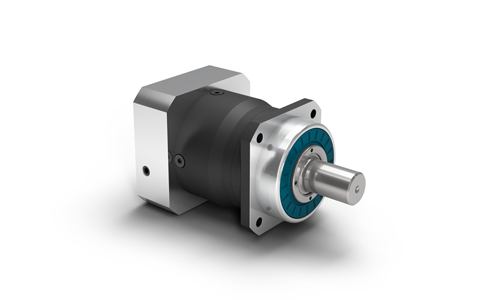 The drive flange of the planetary gearbox can be individually adapted to the motor. The compact unit of planetary gear unit with output shaft and servo motor increases flexibility.
Due to the low moment of inertia of the output shaft, planetary gearboxes with output shafts are the ideal solution for many dynamic applications.
Due to the wide variety of planetary gearboxes with output shafts, we offer you maximum freedom in choosing the right product for your specific application.
PLHE has an extra-long centering ring, which can be installed in any position, the input flange can be adapted to special motors; the output shaft has a variety of styles, and the gearbox with pinion can be customized; optimized moment of inertia locking The system adopts high-precision gears, which can maintain a high meshing accuracy. The torsional stiffness of the gearbox is between 2.6-27.5Nm, and the weight can be selected from 1.5-8.8kg. The specific gearbox data selection sample will have complete data, and it can also be displayed through NCP when adapting the motor.
Product advantages
High precision, economical, high rigidity, high load, completely sealed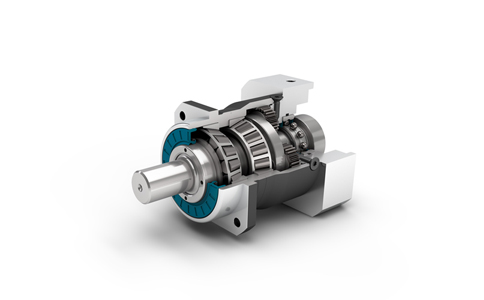 Optional
Various types of output shafts
lubricating
Optimized tensioning system
Various types of drive flanges
installed pinion
Use
Packaging equipment, printing industry, agricultural product industry
Features
Rigidity under high loads
high sealing
Can be installed anywhere
Lifetime lubrication maintenance free
precise meshing
PLHE gearbox model speed ratio
PLHE060-3、PLHE060-4、PLHE060-5、PLHE060-7、PLHE060-8、PLHE060-10、PLHE060-9、PLHE060-12、PLHE060-15、PLHE060-16、PLHE060-20、PLHE060-25、PLHE060-32、PLHE060-40、PLHE060-64、PLHE060-100
PLHE080-3、PLHE080-4、PLHE080-5、PLHE080-7、PLHE080-8、PLHE080-10、PLHE080-9、PLHE080-12、PLHE080-15、PLHE080-16、PLHE080-20、PLHE080-25、PLHE080-32、PLHE080-40、PLHE080-64、PLHE080-100
PLHE120-3、PLHE120-4、PLHE120-5、PLHE120-7、PLHE120-8、PLHE120-10、PLHE120-9、PLHE120-12、PLHE120-15、PLHE120-16、PLHE120-20、PLHE120-25、PLHE120-32、PLHE120-40、PLHE120-64、PLHE120-100

PLHE60 gearbox dimension drawing


PLHE planetary gearbox drawing download:
PLHE selection reference diagram