WPLFE planetary reducer is a right-angle planetary reducer of NEUGART series compact flange output shaft, which can save more than one third of the space and has significantly improved torsional rigidity. Thanks to the standardized flange connection, this planetary gearbox is easy to install. Built-in dowel pin holes also provide additional security when securing.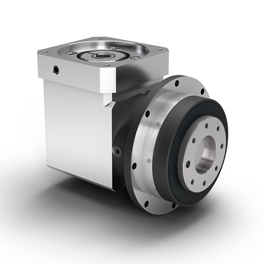 Product description
The standardized flange interface of the WPLFE ensures quick and easy installation of drive components such as belt pulleys, linear elements, turntable feeders, etc. High torsional stiffness for precision drive solutions, due to the larger diameter of the flanged output shaft, the torsional stiffness of the WPLFE is up to five times higher than output shafts with flat keys. From this point of view, the drive scheme of the gearbox can also play an excellent role in cyclic operation and continuous operation. Low installation height saves space. The space required for WPLFE installation is reduced by 30% compared to similar right angle gearboxs.
The rated torque of this gearbox is 14-260Nm, the radial force is 550-2400N, the axial force is 1200-3300N, and the return clearance is 11-18arcmin. It adopts round extra large output flange, the flange output shaft adopts ISO 9409 standard, low friction deep groove ball bearing, the working time is 20,000 hours, and the working temperature is between -25-90 ℃. It has three types of food grade, low temperature and standard A lubrication method, the torsional stiffness is 2.9-69Nm, the weight range of the gearbox is 1.8-12.5kg, the radial force can reach 3800N, and the axial force can reach 5200N.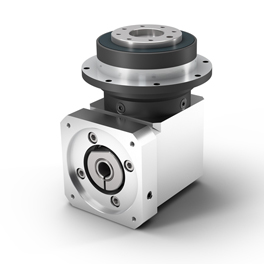 Product advantages
High torsional stiffness for precision drive solutions
Fast and safe installation
Low installation height saves space
High flexibility during installation
Lubricated for life and therefore maintenance-free
Optimized bearing design for excellent performance
Optional
Lubricate
Various types of drive flanges
Flexible connection of motors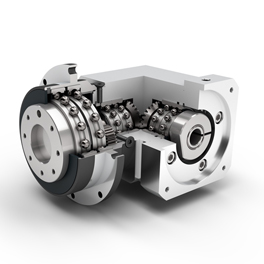 Use
Packaging equipment, machine tools, agricultural products industry
Features
Flange output shaft
save space
Built-in dowel pin hole
Can be installed arbitrarily
Optimized bearing design