WPLE planetary gearbox is an economical right-angle gearbox in the NEUGART series. This gearbox continuously enlarges the advantages of an economical gearbox, and with its compact and powerful structure, it is an ideal choice for dynamic multi-axis systems. This gearbox is lubricated for life and maintenance-free, easy to operate during installation, and cost-effective.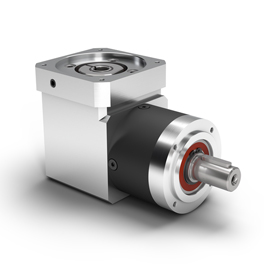 Product description
The input flange of the WPLE planetary gearbox can be adapted to a special motor, the rotation is in the same direction, the output shaft style is diversified, the transmission range is wide, and the speed ratio is from i=3 to i=512. Compared with other similar products, WPLE reduces its dead weight by 25% because of its high torque. As a product in the right-angle planetary gearbox series, the WPLE multi-functional product is particularly prominent, so it has a high cost performance. The use of this maintenance-free right-angle planetary gearbox can make full use of the limited space, so the installation is flexible and suitable for a wide range of applications.
WPLE has a service life of up to 20,000 hours, is suitable for operating temperatures between -25-90°C, has three types of lubrication: low temperature, food, and standard, any safe position, and has a torsional stiffness of 22N. The weight range of the gearbox is 0.6- Choose between 13.4kg, the specific weight or other parameters can be changed according to different models. The maximum radial force of this gearbox is 2000N and the maximum axial force is 3800N.
WPLE is widely used in various industries. In lithium battery, machine tool, food, printing and other industries, NEUGART gearbox has various models and choices, and professional technology provides systematic selection solutions.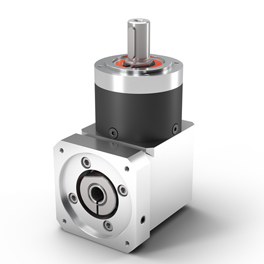 Product advantages
lightweight
compact
Simple and easy to install
Cost-effective
optional
Various types of output shafts
lubricating
Various types of drive flanges
Flexible connection of motors
Use
Food industry, pharmaceutical technology and pharmaceutical industry, agricultural product industry
Features
Extremely high dynamics in multi-axis systems
Unbeatable price/performance ratio
Great flexibility in installation
Lubricated for life and therefore maintenance-free
precise meshing